NL STORY!!! "Never Ending Tomorrow" How I Almost Lost Everything I've Ever Known [Episode 9 & 10]
★★★★★★★★★★★★★★★★★★★★★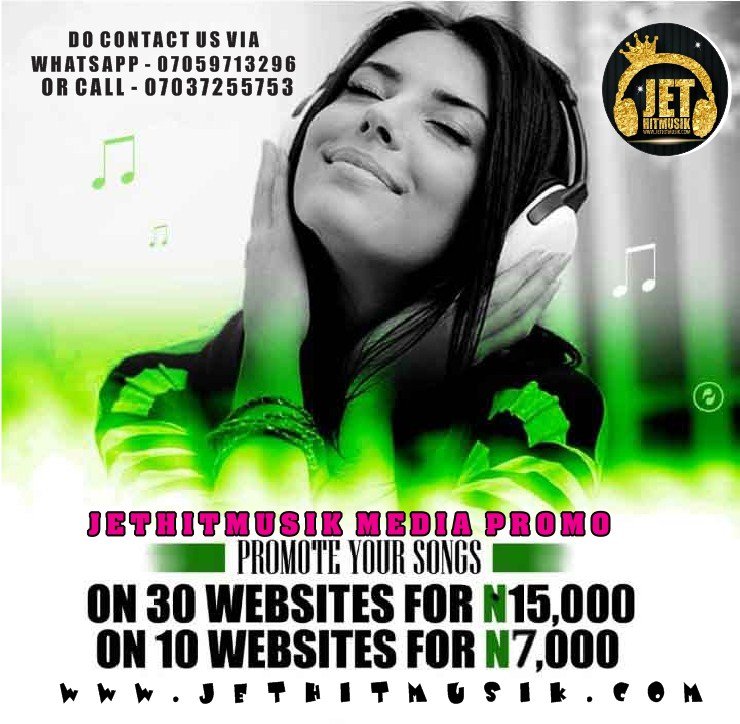 ★★★★★★★★★★★★★★★★★★★★★
Subscribe to JetHitMusik TV
Hello Naijaloadites,
We are back again on our Episodes story with a new one tittled "Never Ending Tomorrow" and believe me this one is more interesting.
You can checkout Previous Episodes HERE
Sit back and Enjoy this one.
NOTE:-

 I Will Only Drop The Next Episodes When This Episodes Hits 100 Comments Else

[Episode 9]
is she going to wake up?"
"when is she going to wake up?"
"please answer me"
"sir please calm down she is fine, she just fainted, she would be awake very soon"
Conversations Shola could hear in her semi sleep state, conversation that somewhat felt like a dream, she struggled to sap into consciousness and when she opened her eyes found Mr Eze staring at her with grave concern
"are you okay?"
"yes sir"
And just like that everything began to come back to her, her plan to get away from this sick man, she wondered what would be her next step, what could she do to get herself away from this man,
where she was wasn't a standard hospital like the ones her parent take her too whenever she was sick, she was sharing the room with another patient, who looked like she had giving up on life, the place looked more like a ghetto living arrangement the face me I face you one room setting
The nurse attending to her looked like she couldn't be trusted, her nonchalant attitude towards her patients was disgusting, telling her about her situation didn't seem like a good idea, she literally looks like a witch
"what is wrong with you? Are you mad?" the nurse asked shola with a look of disgust on her face. Shola not knowing how to respond to that question just shook her head
"so why do you want to kill yourself, you children of no-a-days, if I was your father I would beat the hell out of you omo oshi" she gave Shola a look as if she was wishing she had died "see as the poor my was busy worrying about you, didn't you think about the poor man?"
"he is not my father"
"wha what did you say?"
"I said he is not my father"
"if he is not your father then who is he" the woman said with a surprised and confused look on her face
"he used to be my lesson teacher but he kidnapped me and brought me here"
The nurse being shocked by her response said "that doesn't make sense, I mean no kidnapper will bring you to the hospital, they would have left you in the bush to die or immediately used you for ritual"
"it's the truth!!" shola screamed to her defence
Mr Eze rushed into the room looking scared and disoriented "what's going on here" he said trying to calm himself down
"she said you're not her father"
"err, err that is not true, she is a troubled child, we just came back from the psychiatric hospital in Lagos,
I thought the treatments were working but it seems they aren't working" MrEze said while he pulled out aa card that showed shola to be a psychiatric patient
"I'm so sorry sir" the nurse said all sympathetic
"her mother is dead and I've been struggling with this alone" Mr Eze said with tears falling down his eyes
"that thing is fake Shola screamed!" noticing that the picture of her on that card was the exact same picture on her school ID card
"sir I don't mean to be rude but why don't you take her to church, it might be a spiritual thing and I'm sure if you take it to God in prayers he will answer you" the nurse said with tears almost dripping from her eyes
"I will try that, thank you very much ma"
"ha no problem sir, the Lord is your strength"
[Episode 10]
It been a week since the knife cutting incident, Shola was recovering perfectly, Mr Eze hasn't spoken a word to her since they came back from the hospital, the house had been awful silent, stares were the only thing exchanged between the both of them.
But what bothered Shola the most was the extent to which Mr Eze's plan of abducting her was well crafted, I mean when exactly did he get the psychiatric card? She began to wonder for how long he had it in his mind to abduct her. And the timing of it all was a little questionable, did he know that aunty Mary was going to be late that day?
Is aunty Mary a part of this scheme? All these questions began to trouble her mind as she laid on the bed with tears dripping from her eyes.
She began to wonder what her grandma must be going through, her grandma had loved having her around and spoilt her with love any chance she got, well that's what grandmothers her age does to their grandkids, they spoil them and give them whatever they want.
Her mother must be sick with worry, she had been sceptical about leaving her, but would she be back from south Africa considering that she is missing? What would be going through her father's head? Shola thought to herself
"I miss home" Shola whispered under her breath, it been almost a month since she was abducted and she has been locked up in this house, she hasn't been to school, or church, the only time she was under the sun was when she went to the hospital, which made a plan for escape very difficult and now that Mr Eze could prove that she is mentally ill, it made escape look impossible
Shola began to think maybe it would be best if she reclined to her faith, at least wait a while till Mr Eze can trust her till she can make her move and if that doesn't happen maybe she would just kill herself just to get away from him.
But there were still some unanswered questions about her current situation, Mr Eze had abducted her for almost a month and hasn't done anything to harm her, he actually has been quite caring, the kidnappers they show in the movies weren't has patient as he is.
the deal about her being his daughter is still a mystery, the and the girl in the picture that looks just like her was also confusing.
Shola decided to take a break from her thoughts, and began a walk around the house hoping to find a snack because she was feeling a little hungry, on getting to the kitchen she could find anything to eat, and this brought to her realisation that food might be finishing, Mr Eze would definitely have to go out of the house, which means this could be her one and only chance for freedom.
Shola continued her search around the house but this time she was in search for Mr Eze, she hadn't seen him all day and this was a little strange because normally he checks on her every 3o minutes, it was a daily routine which he never misses except for today.
Shola made it to Mr Eze's room, and to her amazement the room was neat tidy, the bed was well laid everything well arranged, it was like nobody had slept there the previous night, as she stared at the room feeling impressed, something caught her eyes,
it was what was under the pillow, she immediately moved towards it and picked it up, discovering what it was sent chill down her spine, she started sweating, this was her chance to reach her grandma and she has to be smart about it, this was the first time she's seeing a phone since the last time Mr Eze busted her, '
immediately typed a message to her grandma indicating where she was which read " hello grandma it's me shola I have been kidnapped, I am at number 14 owolodu street ofada, please don't call this number it's not safe, could you please come and get me while am still alive!!!!
Shola's heart skipped as the message indicated that it had been delivered, she immediately deleted the message and gentle place the phone where she found it so has not to raise any suspicion that she was here and as she was about to leave the room she tripped over a carboard box and in it she found something that was really troubling,
in there was the picture of the girl who looked just like her apparently the amaka that Mr Eze has been trying to call her in the newspaper with an headline which said WOMAN AND HER 7 YEAR OLD CHILD DIED IN CAR CRASH.
Stay Updated!!!
Thank you all for taking your time to read it.
Please, don't be Stingy.. Share the Link on your Social media pages so other Friends and Family can also Read and Enjoy it.
Follow our Instagram Page so we can Notify you once New Episodes drops on the Site. CLICK HERE
The post NL STORY!!! "Never Ending Tomorrow" How I Almost Lost Everything I've Ever Known [Episode 9 & 10] appeared first on Naijaloaded | Nigeria's Most Visited Music & Entertainment Website.
Source: JetHitMusik Updates
.

JetHitMusik TRENDING POSTS OF THIS WEEK

Want More Hot Trending Posts? Click HERE
★ ELEV8 PICTURES PRODUCTION ★
★★★★★★★★★★★★★★★★★★★★
STAY UPDATED WITH

JETHITMUSIK.COM

👇

Contact:

JetHitMusik Media

Call/whatsapp: +2347037255753,+2347059713296

ADD ON BBM | SUBSCRIBE | FOLLOW

FOR YOUR ONLINE

Music,videos, mixtapes/ Event promotions

Album marketing /video shoot & lots more .