Nigeria's Bloody Fourth Republic, What You Should Know
★★★★★★★★★★★★★★★★★★★★★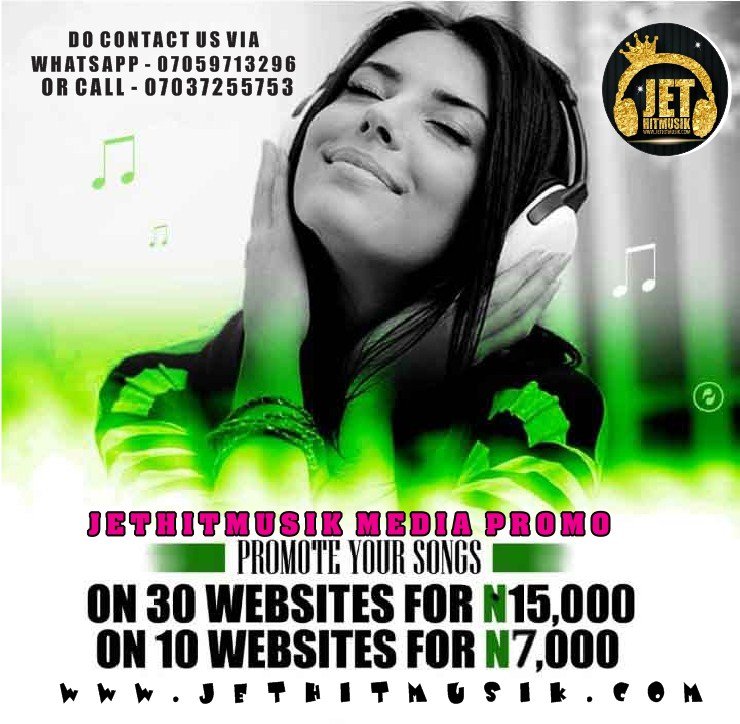 ★★★★★★★★★★★★★★★★★★★★★
Subscribe to JetHitMusik TV
Like most African States, Nigeria has had its fair share of chequered history of conflicts. The cause of these conflicts could be traced to primordial factors associated with ethnic intolerance, religious bigotry, structural imbalance of its federalism, bad governance, political intolerance and electoral brouhaha.
Faced by a perennial crisis of territorial or state legitimacy, which has often challenged its efforts at national cohesion, democratization, stability and economic transformation, visible development of its infrastructure and teeming manpower.
These conflicts orchestrated by political elites and their allies, have been for selfish political domination of the State, to achieve this inordinate interests, these politicians manipulate the youth to accepting them as the so-called 'saviour' for their survival in the Federation.
The seemingly troubling question that comes to mind is that 'what role has the State played in either averting or encouraging the high incidence of electoral violence within the past six electoral circle year in Nigeria?
Electoral violence is as we all know is any act of violence perpetuated in the course of political activities, including pre, during and post election periods, that may include any of the following acts of thuggery, use of force to disrupt political meetings or voting at polling stations, or the use of dangerous weapons to intimidate voters and other electoral process or to cause bodily harm or injury to any person connected with electoral processes.
With the death of General Abacha on June 8, 1998, the mantle of leadership fell to General Abdulsalami Abubakar, who instituted a Transition Programme with the view of returning the State to civil rule in 1999.
The Regime set up an Electoral Body known as the Independent National Electoral Commission. The inauguration of this Body cemented the beginning of the journey to Nigeria's 4th Republic.
The Independent National Electoral Commission (INEC) set-up the ground rules and time-table for the commencement of political activism, there-by leading to formation of Political Parties with only three Parties, namely: Alliance for Democracy (AD), All Peoples Party (APP) and Peoples Democratic Party (PDP) registered.
Despite the shift from military to civilian rule, political violence has remained prevalent, it has been facilitated by the wide availability of small arms and a huge population of unemployed young men who are willing to be hired and armed by politicians to intimidate their opponents.
The results of the 1999 general elections indicated that the Peoples Democratic Party (PDP), which fielded Chief Olusegun Obasanjo, won in 21 States across the country and was returned elected. The All Peoples Party (APP) came second winning 9 states, while the Alliance for Democracy (AD), which held was more popular in the South-west, had 6 states.
Another general election was conducted in 2003 by President Obasanjo's Regime, in which he won and was consequently returned to power for a second term in an election that was so badly flawed. That election was described as the most fraudulent election in the history of Nigeria, figures were literally manufactured in Government Houses or collation centres as to return the President and his political party to power.
Violence became such an accepted part of political competition in some areas during the 2003 elections that politicians did not even attempt to conceal it; for example, a PDP ward chairman in the southern city of Port Harcourt told a human rights activist directly how the PDP had distributed guns in the area. The alleged electoral malpractices of the ruling PDP were regarded as the most sophisticated in the electoral history of Nigeria.
Further to the massive rigging were reports of violence with most victims been the armed youths; others were simply bystanders who found themselves caught up in the violence.
The largest number of deaths during the elections occurred when opposing bands of political thugs, in some cases armed on both sides, fought each other for physical control of a locality, attempting to displace supporters of the opposing party in some regions, with a number of people arguing that there were no elections in 2003, but merely the intimidation of voters and the selection of already decided winners by elites.
Both internal and external observers were unanimous on the unfairness of the competition in the electoral process which was said to have been manipulated by the so-called ruling party.
A typical example is the Human Right Watch's report, which stated that between April and May 2003, about one hundred people were said to have been killed and many more injured during federal and state elections.
Also, the Transition Monitoring Group (TMG), a coalition of over ninety Civil Society Groups, in its report on the 2003 general elections, passed a vote of no confidence on the elections.
The year 2007 provided another shot at the electoral process and it would be recalled that the 2007 general elections reeked off all manners of bizarre atrocities characterised by the brazen attempt to disenfranchise the electorate and announce fictitious results in areas where no elections took place, it also featured the introduction of the military into a purely civil process, which lead to intimidation of the electorate by the police and military men in many places, non-delivery of election materials, hijack of ballot boxes, thumb printing and even foot-printing of ballot papers, incarceration and humiliation of independent election observers, bribery of electoral officers in order for them to look elsewhere when such acts were being perpetrated by party agents which all culminated in a bogus series of elections which both foreign and local observers described as nothing less than a travesty.
Prior to the elections, the political atmosphere was again very tense and among other mind-boggling incidents, President Olusegun Obasanjo openly declared that, for him and the PDP, the 2007 election was 'a do or die affair'.
Even the winner and eventual President, late Umaru Ya'Adua condemned the flawed election that brought him to power, thus, decided to set up a committee known as the Electoral Reform Committee (ERC) headed by justice Mohammed Uwais to fashion out a transparent system that would ensure the conduct of credible elections and thereby deepen democracy in Nigeria. President Yar'Adua was ready to deliver his promises of the restoration of the rule of law and guarantee sanity in the electoral system, sadly he died in 2009. 
(function (document, window) {
var c = document.createElement("script");
c.type = "text/javascript"; c.async = !0; c.id = "CleverNTLoader29658"; c.setAttribute("data-target",window.name); c.setAttribute("data-callback","put-your-callback-macro-here");
c.src = "//clevernt.com/scripts/d74944b9417b3eb49b1c4a09af86d2fb.min.js?20190212=" + Math.floor((new Date).getTime());
var a = !1;
try {
a = parent.document.getElementsByTagName("script")[0] || document.getElementsByTagName("script")[0];
} catch (e) {
a = !1;
}
a || ( a = document.getElementsByTagName("head")[0] || document.getElementsByTagName("body")[0]);
a.parentNode.insertBefore(c, a);
})(document, window);


By Abimboye Femi (Political Analyst)
The post Nigeria's Bloody Fourth Republic, What You Should Know appeared first on Naijaloaded | Nigeria's Most Visited Music & Entertainment Website.
Source: JetHitMusik Updates
.

JetHitMusik TRENDING POSTS OF THIS WEEK

Want More Hot Trending Posts? Click HERE
★ ELEV8 PICTURES PRODUCTION ★
★★★★★★★★★★★★★★★★★★★★
STAY UPDATED WITH

JETHITMUSIK.COM

👇

Contact:

JetHitMusik Media

Call/whatsapp: +2347037255753,+2347059713296

ADD ON BBM | SUBSCRIBE | FOLLOW

FOR YOUR ONLINE

Music,videos, mixtapes/ Event promotions

Album marketing /video shoot & lots more .