Learn What Photos to Submit to Modeling Agencies
★★★★★★★★★★★★★★★★★★★★★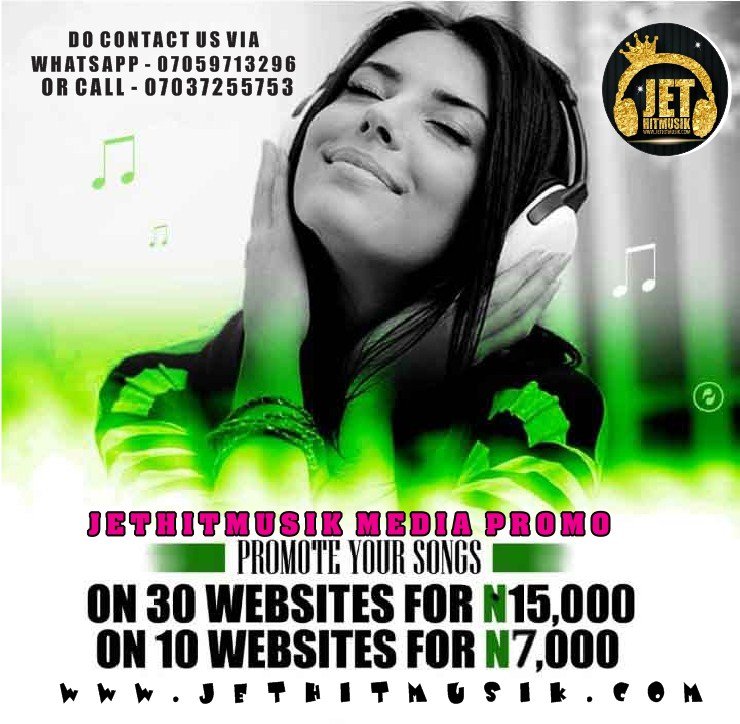 ★★★★★★★★★★★★★★★★★★★★★
Subscribe to JetHitMusik TV
If you are a new model just starting out, or even a model with experience who is looking to expand your representation to bigger markets, you are likely thinking about submitting your photos to agencies for review.
Because most aspiring models do not live in major modeling markets like New York, Los Angeles, Paris, London, Milan or Tokyo where they can attend a go-see or open call, they need to submit their photos by mail, email, or through an online model scouting company.
Here are twelve tips to make sure you get it right the first time and improve your chances of getting signed to an agency and getting booked for modeling jobs.
01 Simple Snapshots Are Best
If you are just starting out as a model, then simple snapshots are just fine. Agencies do not expect you to have professional photos from a well-developed portfolio. In fact, it can actually be better if you do not have professional photos because they want to see the real you.
Good agents and scouts will always look at you as a blank canvas and how they can mold your look into something that they, and their clients, are looking for—from a soccer mom to a CEO, from a high school boys gym coach to a hipster social media executive.
If you submit professional photos or ones where you are more or less posing as a character, you will pigeonhole yourself into a particular look that the agent may not think is right for them.
02 Keep Makeup to a Minimum
Agents and scouts want to see the real you so it is important to keep makeup to a minimum. Think of your face as a template. A little foundation, concealer, blush, mascara and lip gloss is all you need. Male models should never wear makeup, but a small amount of bronzer is alright as long as it's not noticeable. And if your face tends to get oily, it's okay to wear some translucent powder to get rid of any sheen.
03 Keep Clothing Simple and In Good Taste
A simple pair of skinny jeans and a t-shirt are just fine.
Agents and scouts are looking at you and your body proportions, not the clothing you are wearing. Never dress up in evening attire, black-tie, prom dresses, or wedding attire. Never dress in clothing that would be considered too sexual or provocative including showing too much cleavage or jeans so low on the hip the photo becomes suggestive.
04 One Headshot and One Body Shot, At a Minimum
The very minimum you should submit is one headshot and one body shot. Preferably, you should submit one headshot in which you are smiling and one in which you are not smiling.
Be sure to include the left and right side of your face because everyone has what we call a good side that photographs better. Also, you absolutely must send body profiles where you are not obscured by surrounding objects whether it's furniture or landscaping such as trees or boulders.
05 Keep Hairstyles Simple
Agents and scouts want to see the length and condition of your hair, so it's important to keep your hairstyle simple and well-groomed. If you have long hair take photos of your hair down and also pulled back. Make sure your hair is in good condition. If you need a haircut, color job, or trim, go to your hair stylist and colorist before you take your photos.
Do not submit photos of your hair with extensions or weaves because agents will not be able to tell what your real hair looks like.
06 Include a Swimsuit Shot
If you are comfortable wearing a swimsuit then it is always a good idea to include some shots of you wearing either a one-piece or bikini. Keep posing to a minimum when wearing a swimsuit because your shots can quickly go from elegant to tacky with some unfortunate poses. Also, bikini does not mean a string bikini and while a speedo is acceptable, keep the pose professional.
07 Never Submit Nude (or Suggestive) Photos
In a nutshell, agents and scouts do not want to see you naked, ever. Even photos that suggest nudity are off the table. If you have a fabulous photograph of yourself but there is so much midriff (and lower) showing, do not send that photo.
08 Only You in the Photos
Be sure you are the only person in the photos you submit. Never submit photos of you and your friends drinking at the bar, playing pool, or partying in Vegas. You don't want your photos to tell a story. Save those pics for your social media platforms. Agents and scouts want to see you and only you. You need to be a clean slate that they can dress and portray to tell a story and sell a product or service.
The rule of thumb is to pick your best photos that highlight your best features. Be sure to include some shots of you smiling and some shots of you in a neutral mood.​
09 Do Not Wear Fur
Please do not wear fur of any kind, anywhere, in your photos. And that includes fake fur, which may be hard to distinguish from the real thing. Many agents, including myself, find the use of fur in the fashion industry offensive. Besides, there is nothing about a fur coat that says young and fresh which is the look that agents want in new models. Even mature models need to look youthful and fresh for their age category.
10 No Fancy Clothing or Makeup on Children
Fashion and commercial agencies in big markets like New York, Los Angeles, Paris, Milan, and Tokyo want to see real kids. They don't want Barbie dolls and photos from beauty pageants.
To ensure that kid shots look real, make sure the head shots show clean faces void of makeup, no frilly dresses or boys in suits with bow ties, and absolutely no hairpieces. You can use your smartphone to get a shot of your child at the local playground or a backyard barbeque. As a matter of fact, you probably already have a model-worthy in your smartphone. Also, food covered faces are cute for grandparents but never for agents.
11 Include All Your Contact Information
I can't tell you how many times new models have mailed photos to me at ModelScouts.com and they have forgotten to include their contact information. There have been numerous times that I've been interested in a model and had no way to contact them.
If you are mailing your photos be sure to include your full name, the city you live in, your email address, and day and evening phone numbers on the back of each and every photo. Photos can get separated from the envelopes they came in so just attaching a note to your photos is not enough.
To save time and ensure scouts have all your information, print up some stickers at home with your contact information and apply one to each photo. If you're not handy with computers, there are numerous online stationery stores where you can have inexpensive stickers made up.
Tip: Don't get fancy with your stickers. The idea is to be visible to scouts so stick to a white background and an easy-to-read black font.
12 Include Your Stats
Your statistics are your key measurements and data. Women should always include their age, height, bust, waist, and hip measurements as well as distinguishing features such as freckles. Men should include their age, height, chest and waist size, jacket size, and pant length. Any distinguishing features such as visible tattoos should also be noted.
Learn about modeling buyout.
First Impressions Are Important
In the modeling industry, your photos are everything, and first impressions are equally as important. Modeling agencies receive thousands of photos every week and agents will make their decision whether or not to represent you within a matter of seconds. Therefore, it's important to always look your best (and look appropriate) even in simple snapshots. You also must include all the statistical information agents need in order to represent you. Don't get passed over simply because you forgot to include your cell number and they had no way to reach you.
.

JetHitMusik TRENDING POSTS OF THIS WEEK

Want More Hot Trending Posts? Click HERE
★ ELEV8 PICTURES PRODUCTION ★
★★★★★★★★★★★★★★★★★★★★
STAY UPDATED WITH

JETHITMUSIK.COM

👇

Contact:

JetHitMusik Media

Call/whatsapp: +2347037255753,+2347059713296

ADD ON BBM | SUBSCRIBE | FOLLOW

FOR YOUR ONLINE

Music,videos, mixtapes/ Event promotions

Album marketing /video shoot & lots more .